Our Venues
Little Mushroom Catering would love to create a unique dining experience at your home or work place. We can also cater at community centres, churches, and most other public buildings. If you are looking for a venue to host your next corporate or private event, consider one of the following:
Located in Heidelberg, ON offers the perfect space for 50-100 people, with the upper chapel space for the ceremony, lower banquet room, and then back to the upper room for dancing and drinks!
A unique rustic barn in the heart of Kitchener. Open from May-September for Saturday and Sunday rentals, this space is perfect for the country-loving wedding couple or the fun-loving corporate event!
located next door to the Conrad Centre in the heart of downtown Kitchener. This unique venue can be transformed into a beautiful event space for ceremonies, conferences, weddings and parties.
Trendy, industrial space with breath-taking art installations located in the heart of Waterloo. The main gallery holds 140 people and is an impressive, one of a kind venue.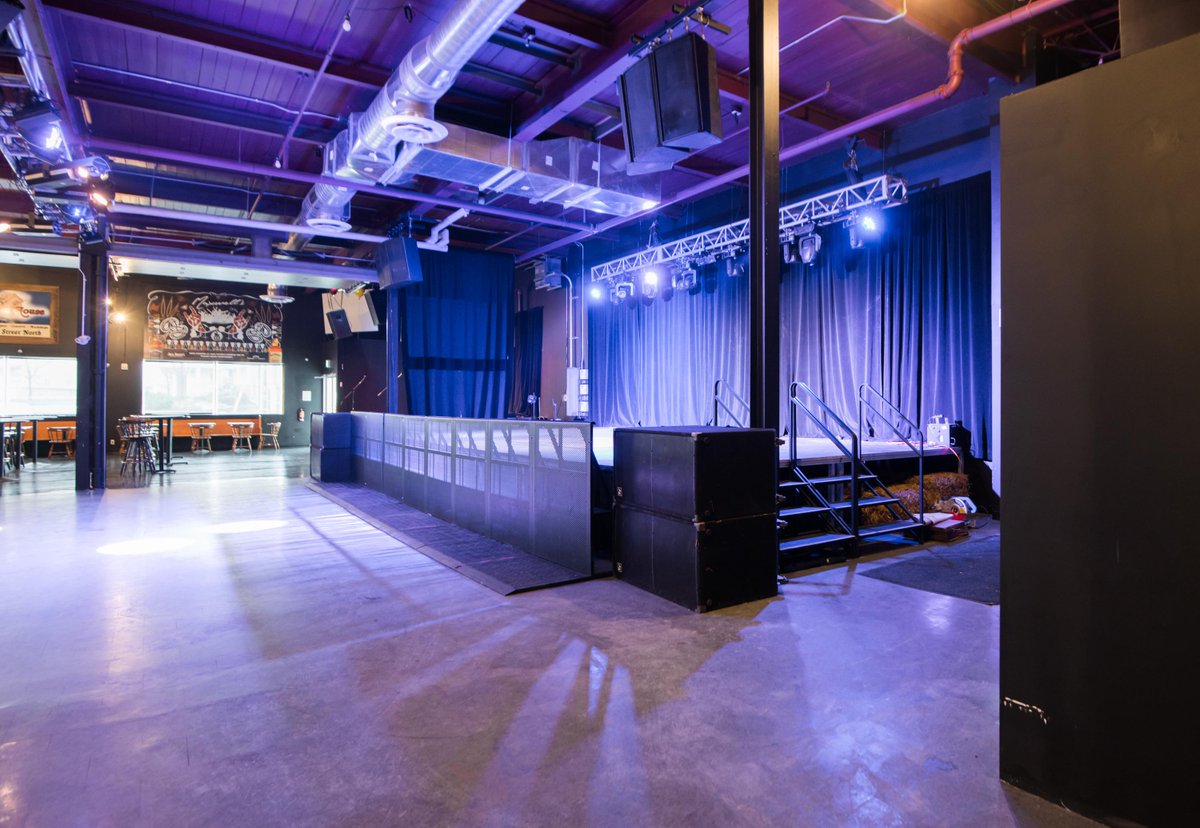 Great venue for concerts, parties, receptions for large groups. Their front Tank room holds 150 people cocktail-style, or open up the whole space to hold 700 people standing or 300 people seated. Lots of parking available here too!
CITS isn't just a venue for performances. Rent out the board room, studio, or atrium lobby for your event whether there is a show on or not. Their exclusive member's lounge is chic and elegant and is the classiest place in town for a 50-80 person cocktail style event.
A PERFECT DAY WEDDING BARNS

Currently located at a lavender farm in Ayr, ON, a Perfect Day with Leslee can help you plan a magical barn wedding with delicious food from Little Mushroom!
Gorgeous french doors & windows line either side of the Pavilion located in the heart of Victoria Park. This space provides a stage, if required, as well as the option to run your own bar (with our SmartServe Bartenders!).
CONRAD CENTRE FOR THE PERFORMING ARTS
Home to the KW Symphony Rehearsal space and the Blair Rehearsal Hall. This building is a great space for any arts related functions, conferences, galas, & performances! Photo courtesy of Scarlett O'Neil Photography.
An intimate space for corporate or private events, including weddings, with several rooms seating 20-60 people. Great for 60-75ppl cocktail parties.
Located between Fergus & Elora and surrounded by beautiful heritage gardens, the Wellington County Museum is a regal building perfect for conferences, receptions & weddings.
Located in St. George between Cambridge & Brantford, this new Pavilion venue is set with the perfect apple orchard backdrop. The farm takes care of all of your bar needs and Little Mushroom can set you up with a feast that will have your guests raving for year's after! Photo Courtesy of Devon Crowell Photography.
Twin Maples Lavender & Sheep farm is located on HWY 24 north of the 401. This is a brand new venue for 2017 promises to be the hidden gem of the year for those wanting to have the barn wedding experience.
Room rentals in downtown Kitchener available for corporate training events, meetings, and conferences. Board rooms & an auditorium style theatre available.
Room rentals in Cambridge available for corporate training events, meetings, and conferences. For weddings & larger events, also see their partner building in Ayr, the North Dumfries Community Complex.
Looking for a unique outdoor setting for your family gathering or social corporate event? Try one of the Grand River Conservation Authorities parks spread across Waterloo Region. Many have wooded areas and water features that make for lovely backdrops for memorable moments. Shade's Mills is home to the Best Bites event held every September in support of Cambridge Memorial Hospital Foundation.
Conveniently located by Shade's Mills in Cambridge, you don't have to have Polish heritage to use this versatile space. The upper hall can hold up to 225 seated and the lower halls hold 100 or 80, or a combined 180.